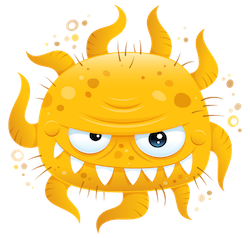 Meet
BugSwarm.
A dataset of thousands of real software bugs and their fixes.
Use BugSwarm to accelerate your research.
Explore BugSwarm
Get Started
Designed for researchers.
The BugSwarm dataset and infrastructure were designed from the ground up to facilitate controlled experimentation at scale while minimizing barriers to usage.
Unprecedented Scale
BugSwarm is the largest dataset of its kind, with thousands of neatly packaged reproducible bugs/fixes and the ability to grow continuously.
Extensible Toolset
Extensible artifacts allow contributors to easily add features. A modular mining pipeline fosters development of new mining algorithms.
Robust Ecosystem
The command line client, REST API, usage examples, artifact processing framework, and tutorials minimize barriers to usage for researchers.
Learn more about BugSwarm →